The Spanish classes we offer in Madrid are arranged by our 3 partners: Vamos, Spaneasy and the Madrid Spanish Institute.
Vamos is much more than a language school. We are a school that educates teachers, professionals, students and families in Spanish as a foreign language and expands professional skills and cultural horizons!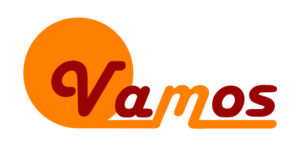 Vamos is an Accredited Center by the Cervantes Institute and all the teachers are certified. It is located in the center of Madrid, in the central district of Salamanca. You do not only enroll in a language course with us, but you completely immerse yourself in a full Sapnish experience:)
– International Marketing & Sales Management in Spain:
This course has been developed over the last 10 years with a unique combination of learning, experience and fun. The aim of this course is to provide students with the basic knowledge, both linguistic and technical, to enable them to initiate, develop, negotiate and successfully conclude any business relationship.
Getting to know Spanish culture, working life and everyday life.
Learning negotiation techniques.
A cultural programme that adapts to the different professional sectors.
– Junior course:
A Spanish course for young people from 14 to 17 years old. Dynamic activities that promote learning through experience.
Many of these activities take place outside the classroom, for example in museums or shops, where they can apply what they have previously learned and tested in class in "real life". An extensive cultural programme
A stay service for the accompanying persons and those responsible for the young people, who can also participate in the activities outside the classroom.
– Spanish courses by levels:
Semi-Intensive: 10 classes per week
Intensive: 20 classes per week
Super-Intensive: 30 classes per week
– Maximum 8 students per group.
– Includes coaching sessions to improve communication skills.
– Activities in the afternoon to enjoy Madrid.
– DELE Exam Preparation Course, etc….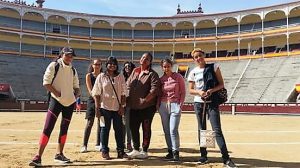 Spaneasy School, accredited center by the Cervantes Institute, is located in the very center of Madrid, Calle Alcalá, 4, close to Puerta del Sol. It is therefore the ideal location for both individuals and groups, who will easily travel from their family accommodation to school by public transport and even on foot. The school, clear, well arranged, comfortable, is perfect to receive small groups of levels, but also school trip groups, divided into 4 rooms.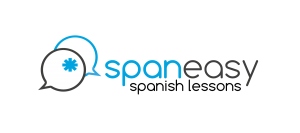 Spaneasy teachers are all certified, ELE graduates, and native speakers. Dynamic and very professional, they will offer adapted, innovative, intensive or semi-intensive courses, according to your availability and your needs.
For individuals preferring private lessons, Spaneasy also offers courses in One to One, with a minimum of 3 hours per week. This is the ideal option if you want to enjoy your stay for a refresher course in Spanish 🙂
Taking Spanish classes while you stay in a host family in Madrid, will be the best way to improve your Spanish ever. Speaking, living, eating in Spanish all day long, there is no better option if what you want is optimize your stay in Madrid. Other accommodation as shared flats are not so effective, as you will be leaving with other foreign students, and consequently, you will speak really little Spanish in your daily life. If you choose an apartment, or an hotel, it will be the same: to improve your skills in a new language, you have to live it 24 hours a day! Choose homestay + Spanish classes, and you will go back home totally fluent in Spanish.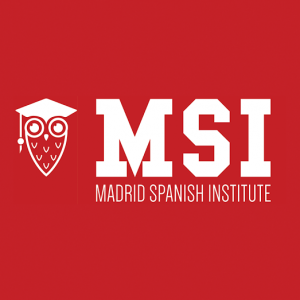 Courses typically consist mostly of independent work by students, though always guided by a personal instructor who walks them through the learning process.
Madrid Spanish Institute is a language school that offers a wide range of services. The methodology focuses on the individual needs of each student, and is based on an interactive and differentiated pedagogy, ideal for total immersion homestay.
All teachers hold degrees in linguistics and boast extensive  experience in teaching Spanish. They have all been trained to use new  technologies and the most up  to  date teaching methods.
The General Spanish courses consist of modules that cover anywhere from 5 to 25 topics, encompassing the levels set by the Commun European Framework of Reference for Language (CEFR), levels A1 to C1.
In addition, as part of the Spanish course in Madrid at home (for immersion junior stays), the student will be put in contact with the teacher before his arrival in Madrid, in order to evaluate his level (through A test in the form of writing to be done by the student, and transmitted by the services of Your Family inn Madrid to the professor) and thus to be able to focus the private lessons directly on the specific needs of the student.
Finally, classes will be scheduled according to the student's activities (scheduled visits with the host family, various activities and daily, …) and the availability of the teacher. Home schooling will guarantee the total linguistic immersion of the student staying with the host family, thus avoiding any contact with other students speaking the same language.