We dedicate today's article to the Madrid of records, a few weeks after one of the most mediatic records this summer, the famous hangout of 5000 Pokemon hunters in the Parque del Buen Retiro on July 28th. We present today a serie of records that the capital of Spain can be proud of (or not,you will judge by yourself).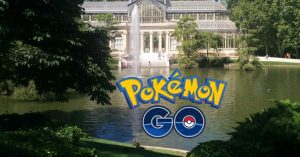 The Madrid of records: demography, climate and tourism
The capital town is the most populous city in Spain, with about 3,1 millions, and more than 7 millions inhabitants if its urban and metropolitan areas is counted. Madrid metropolitan area comes in third place at European level, behind Paris and London.
"Madrid nine months of winter and three of hell": this saying a bit exaggerated in our view, and refers to the continental climate of Madrid. But if it is true that in summer temperatures can be very high, but the rest of the year is not very cold.
This year Madrid Retiro Observatory recorded the highest minimum temperature since 1920, when it began measuring data: 27,1ºC at 5 am. It was hard to rest that night…
On the contrary, the coldest temperature did not exceed 5.2 ° C below zero in the center of the capital, in March 2014.
Tourism in Madrid is growing in recent years, and Madrid reached the 5th place of the most visited cities in Europe in 2015.
The Madrid of records: typical gastronomy
On April 28, 1991, Madrid broke the record of preparing the famous Cocido madrileño.132 men of the Army, prepared a stew for … 32000 people!
3 days of preparation and an impressive list of ingredients were needed: 1,600 kilos of beans, 1,200 kg of potatoes, 1,000 kg of cabbage, 800 kg of beef black pudding, 500 kg of carrots, ditto black pudding, sausage and bacon as well as 400 kilos of chicken and 200kg of salt. Bon Appetit!
Madrid in the Guiness book of records
The fastest Flamenco dancer of the story is Rosario Vargas. She gave more taps than anyone in January 2009 in Madrid: 1274 taps in 1 minute. Olé!
In June 2009, 1471 people gathered at the Sports Palace, to compare biscuits brand Oreo with another brand: you had never seen so many people at once separate cookies, eating the cream and dip it in milk:)
In 2009 also, in order to celebrate its 15th anniversary, Mutua Madrid Open and Adecco, a company human resources, churned the title of Guinness World Records for most people (1474 persons) controlling a tennis ball with a racket at the same time at the Magic Box in Madrid . Participants had to control his tennis ball for a minimum of 10 seconds.
This year, on May 2016 the largest leaf of paper was held in Madrid on 27 May this year: more than 400 students of the San Isidro Institute have made the longest craft paper sheet  in the world in the Plaza Mayor Madrid. Students have employed more than two tons of water and about 10 kg of fiber flax, which have achieved a leaf of 21 meters long and 0.50 meters large. The previous record was 20 meters.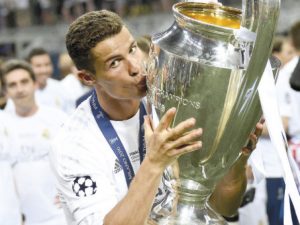 Madrid soccer
Real Madrid is a team that has achieved 11 times the Champions League (formerly called the European Cup) and, thus, have more titles than any city in Europe. You know now that visit the Museum Santiago Bernabeu worth it: it is the museum with more trophies in the world.
See you soon in Madrid!