Hello to all, and happy new year 2018-2019! This year the Madrid Quiz changes its name, and we invite you to participate in our Quiz Discover Madrid, which will continue to make you discover the capital through photos taken in famous places but also unusual 🙂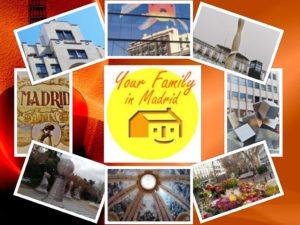 Every 15 days, we will post on our Facebook a photo and you will have to guess where it was taken, or tell us what it represents. We're counting on your participation!! Of course, we will give you the answer, always complete, and you will learn so many interesting things about Madrid, its history, its culture, its leasure activities.
Have fun :):)
Quiz Discover Madrid, Tuesday 4/09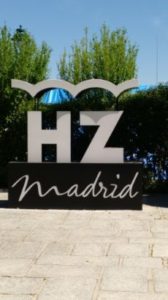 To start this new year 2018-2019, we take you to the Zarzuela Race Course, just at the entrance of Madrid. Recognized as a Historical Artistic Monument in 1980, its visit is truly essential (we organize tours for groups, and you will be delighted :). You can also attend the races of course, almost all the year. It is a most pleasant place, with many bars and restaurants, perfect to spend a Saturday or a Sunday morning. See you soon 🙂
Quiz Discover Madrid, Tuesday 18/09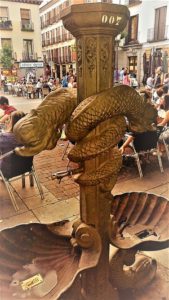 This week we take you to the old Barrio Maravillas, Malasaña, in San Ildefonso Square, also known in the past as the Grail Square. There is little documentation on this fountain (called Delphins Fountain but they are more like snakes), certainly because of its small size. But discover here this famous square, ideal meeting of friends for a drink :).See you in two weeks!
Quiz Discover Madrid, Tuesday 3/10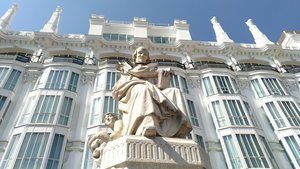 The Barrio de las Letras is on display this week with the statue of Calderón de la Barca, in Plaza Santa Ana. In the background, the magnificent hotel Reina Victoria, at the top of which a superb terrace invites you to have a cocktail at sunset. More info here. Have a good week:)
Quiz Discover Madrid, Tuesday 16/10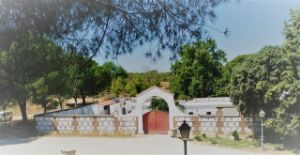 This week, we take you to Casa de Campo, to discover the Venta del Batán. It is the cradle of bullfighting in Madrid (the main school of Toreros is still there, inaugurated in 1950). Here you could see the animals that were fighting in the Las Ventas arena. We are organizing a new activity this year, for all those who want to learn, and to rub the training bulls.
Quiz Discover Madrid, Tuesday 30/10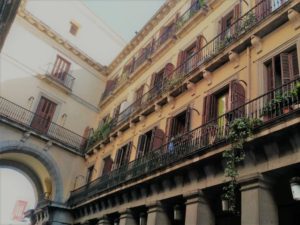 Yes, you have guessed:) It is Ciudad Rodrigo Street, one of the street coming from Calle Mayor to Plaza Mayor. Thank you for participate:)
Quiz Discover Madrid, Tuesday 13/11
This week we take you to the Atocha district, to discover the impressive statues on the roof of the Ministry of Agriculture: Glory and Pegasus. Together, they weigh no less than 5 tons! Thank you for your participation and see you in 15 days 🙂
Quiz Discover Madrid, Tuesday 18/12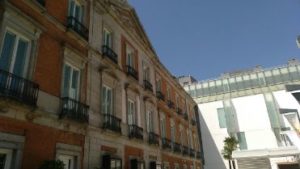 For this last Quiz of the year 2018, we take you on the "Paseo del Arte", the Thyssen-Bornemisza Museum. You´ve almost got it !!!! This private museum is one of our favorites: the visit of the permanent exhibition is free on Mondays, from 12h to 16h. The foundation, located on the ground floor, also offers free exhibitions from time to time. Do not miss it during your visit to Madrid. In the meantime, we wish you a Merry Christmas and a Happy New Year 2019 🙂
Quiz Discover Madrid, Tuesday 8/01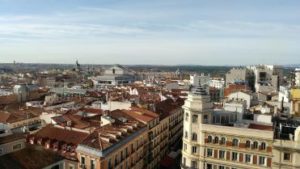 For the first photo of the year 2019, we take a little height, and make you discover the terrace of Corte Inglés de Callao, from which you can enjoy a panoramic view of the city center and Gran Vía. Many bars and restaurants allow you to spend a very pleasant time there. Have a nice week, and most importantly, Happy New Year 2019 🙂
Quiz Discover Madrid, 29/01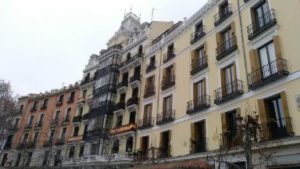 This week, we take you to one of the most famous and visited places in the capital: Plaza de Oriente, between the Opera House and the Royal Palace. The building in the foreground of the photo was the home of one of the greatest tenors of the nineteenth century: Julian Gayarre. Have a good week 🙂
Quiz Discover Madrid, Tuesday 12/02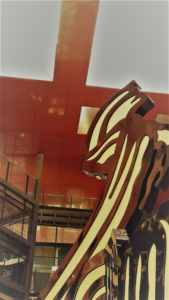 Yes, it was this week at the Reina Sofia Museum, Madrid's main museum of contemporary art. Fascinating exhibitions, 22400 paintings ans sculptures, activities, workshops, a visit is absolutely necessary. Have a good week 🙂