Are you intrigued by the title of this post? Yes, there are beaches in Madrid !! They are not other that multiple and huge outdoor pools everywhere across the capital.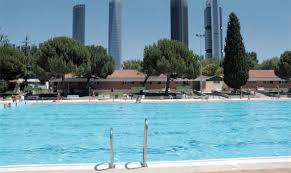 Although the weather does not accompany this week, the official opening of outdoor swimming pools will be this Saturday 14 May, and for this occasion, admission is free in all pools of Madrid !!
Where are the pools?
There are a total of 23 outdoor pools in Madrid. Here is the map.
The one I prefer is the outdoor pool of Aluche (Cercanías Train Station Fanjul – Line C5), for its incredible scope: two Olympic swimming pools plus a smaller pool for the children surrounded by a large lawn and many trees space. It is a delight to spend the day there when it gets hot. But this pool won´t open until mid July this year, so you will have to wait a little to discover it.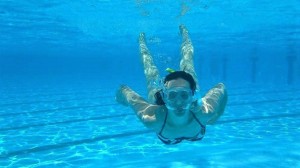 How much is admission fee?
This year, the price of admission for adults is 4.5 €, but the 10 bonus tickets is only 40 €, which is very interesting (the Price is cheaper than last year). The schedule is wide: from 11AM to 9PM.
What activities can be done in the pool?
Swimming and sunbathing of course, but since these pools are for the most part in sports centers, you can also enjoy other facilities: play table tennis, beach volleyball or badminton, for example. Better call the center before, in order to check what facilities they offer, as they vary according to the centers. Don´t forget: it is forbidden to play football on the lawns where people are sunbathing.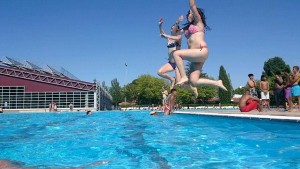 Can I bring my food and drinks?
Yes, no problem. Most pools have a bar, but not others. In all cases, you can bring your cooler with food and drinks – including alcoholic beverages (as long as there is no glass containers). Many of the pools have an area with picnic areas if you prefer to sit while eating than lying on the grass.
Are there natural beaches in Madrid?
Of course! The capital of Spain is surrounded by nature, so there are many places outside the city, where you can take a dip in freshwater. Here is a link featuring 5 most popular places to enjoy the water in a natural environnement.
I wil finish this post today with a famous song from Los Refrescos, which you can sing while you put your new bathing suit, as son as the weather gets hot (do not worry, it will come soon !!!) knowing that yes, there are beaches in Madrid!!