Madrid authentic Spanish experience: when choosing a Spanish destination for a holiday or for a new professional experience or an internship, Madrid is undoubtedly the best option if you are looking for an authentic immersion in Spanisk language and culture.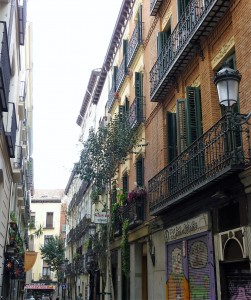 Madrid is a great city and a great capital (more than 6.5 millions of inhabitants including the metropolitan area), but the town center has kept its Spanish and Castilian authenticity, with its typical architecture and its charming streets. First, the greater part of its old neighborhoods "Barrios"(El Barrio de las Letras, Malasaña, La Latina, Chamberí …) still offer all the traditional and typical atmosphere, making you forget that you are in the middle of a European capital.
https://www.youtube.com/watch?v=Y8NYOMhzSFQ
Madrid authentic Spanish experience
Then, the Madrid lifestyle, influenced by the characteristics rythms of a European capital, has kept its authenticity, that you will discover the charms d'opter if you decide to stay in host family. Madrid's gastronomy classically represented by the famous Cocido Madrileño (a kind of stew made of mixed meat, vegetables and chickpeas) and Callos (tripe), is very rich and varied, and in perpetual renewal: the Tapas that you will taste are a very good demostration of it.
Principal Hispanic Cultural Center, Madrid hosts many of the most renowned museums  including the Prado and the Reina Sofia. It has many world famous artists in the pictorial arts among other masters of the hyperrealism, as Antonio López .Madrid hosts also 6 public universities, and over a dozen of private and international universities. So it is  a very important center for research, exchange and dissemination of knowledge.
Madrid, as a capital town, is the seat of government and  national institutions, and it also hosts the headquarters of the main global institutions. It is also the fourth richest city in Europe, and has always been one of the first engines of the Spanish economy, even in times of economic crisis. Chosing Madrid to start or develop your professional career is therefore a very good choice.
Public transports
Moreover, it is very easy to get around Madrid by public transport: the Madrid subway is one of the best in Europe (in terms of reliability and cleanliness) and offers a comprehensive network  in constant development for you to move quickly of a point to another of the capital.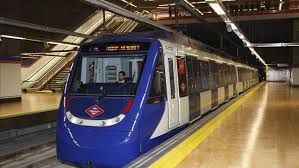 Also, Madrid is also a genuine Nature destination that many travelers find once they arrive in the city. Surrounded by beautiful mountains, very well connected with all other Spanish cities (highways and roads for the most part free, high-speed trains, planes …), the range of activities and excursions from the capital is infinite. Skiing in winter (just 60 kilometers from Madrid, Navacerrada) or even in summer  (Xanadu Shi Center), hiking in any season in the National Park of Guadarrama, or just in the huge Casa de Campo park , which is accessed directly by metro, swimming in summer or fall in the mediterranean waters of the Levantine coast (Valencia is only 3h30 from Madrid by car, 1h30 by AVE train – Spanish high speed Train) or up North (Santander, the Cantabrian coast, 4 hours by car).
Madrid: authentic language immersion
Finally, your Spanish language immersion will be more authentic if you choose Madrid as a destination. Although the birthplace of Castilian, recognized as an official and universal language, is located in La Rioja, ready Logroño, Madrid is the capital town of the Castilian language. Whether in your host family, in the street or at work, you will always practice the universally recognized Spanish here in Madrid. Come and live your Madrid authentic Spanish experience with Your Family in Madrid 🙂
Madrid awaits you! See you soon!