In today's post, we want to take you to discover the gastronomic products typical of the Autonomous Community of Madrid with controlled designation of origin . This little guide will show you what products to taste during your stay in Madrid, so as not to miss the cultural and gastronomic essence of the region.
Madrid with controlled designation of origin: wines
The controlled designation of origin "Wines of Madrid" was officially created in 1990, and since then, Madrid wines have gained worldwide fame. This CDO is divided into three zones: Arganda, Navalcarnero and San Martín de Valdeiglesias, and includes the following grape varieties:
White wine: Albillo, Airén, Parellada, Torrontés, Viura, Malvar and Moscatel
Red wine: red Garnache, Merlot, Tinto Fino, Syrah and Cabernet Sauvignon.
Here we leave you the list of the 16 best wines from Madrid with CDO: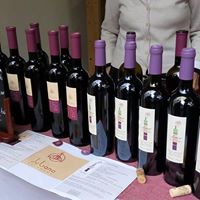 Madrid with Controlled designation of origin: olive oil
Madrid oil has been registered as CDO since 2007: with 27,000 hectares of olive groves, some 4,500 olive growers produce 3,200 tons per year. And if there is oil, you can also try the olives: those of Campo Real, collected manually in October each year. Rich in Omega 3 and 6, vitamins A and C, sodium, iron, fiber, … olive is a super food that you can (and should) eat daily.
Madrid with controlled designation of origin: red meat
The meat produced in the mountains of Madrid, the Sierra de Guadarrama, benefits from a Protected Geographical Indication, which guarantees its quality. The races that register within this PGI are the Avileña-Negra, Iberian, Limousine, Charolés and their crosses. T-bones, sirloin, steaks….marvellous meat😊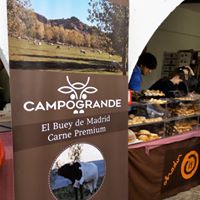 Madrid with controlled designation of origin: fruits, vegetables and legumes
The Community of Madrid produces a great supply of vegetables and fruits of quality, and today, with CDO.
Fruits:
The red fruits of Aranjuez, and especially the strawberry: a walk in the gardens of Aranjuez in May-June, accompanied by a box of red fruits, … a real delight.
The melon of Villaconejos with its native varieties: Mochuelo, Piel de Sapo, Puchero and Largo Negro. Accompanied by Iberian ham, or just for dessert, it is, with watermelon, the star fruit of the summer.
Vegetables and legumes:
The judiones, also from the Northern part of the Community (very similar to the well-known Judiones de la Granja, right on the border with the province of Segovia), these chubby, tender and juicy bean were saved from oblivion, and are present today in Many spoon dishes from the best restaurants in Madrid.
Asparagus: also from Aranjuez, a very healthy food.
Chinchón garlic: one of the best Spanish garlic. Don´t forget to buy it when you visit the beautiful town of Chinchón. In this same town, don´t miss  Anise liquor: it is the most popular liquor in all of Spain.
Madrid with controlled designation of origin: cheese
Also produced in the Sierra de Guadarrama, from native goats, the goat cheese of Fresnedillas de la Oliva, Colmenar Viejo, and San Mamés, fresh, semi cured and cured, is a delight. The goat cheese is low in calories compared to sheep or cow, as it has much less fat.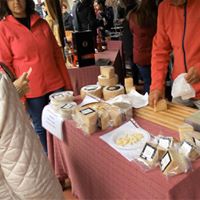 Made in Madrid
Honey. The fields and hills of Madrid full of olive trees, rosemary, acacias, .. allow a wide and varied production of honey, authentic and ecological.
Handcrafted beer. Following the fashion of the new craft, regional, and even neighborhood beers, Madrid offers a variety of delicious and very different beers from each other. Here a selection,  but important to say that does not appear one that we love: La Delito😊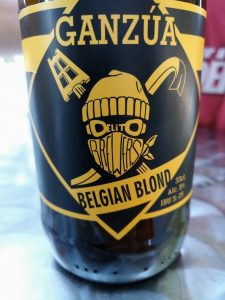 Do not forget, that the easiest and cheapest way to get all these regional products together, and to know the producers in person, is at the Día de Mercado, on the Paseo de Puerta del Angel (Metro Lago), every 1st Saturday of each month.
Enjoy 🙂