Today´s article will bring you excellent news, that of the reduced public transport fares in Madrid and surroundings.
Here's a great way to start the academic year!!! Subscriptions and public transport cards in Madrid and surroundings will be cheaper or even free from September 1rst until December 31rst, 2022.
Two decrees (one approved in June and the other in August) allow Madrid residents, students and all other users to benefit from a very significant reduction in the price of their transport tickets, both for the use of the metro, buses that depend on the Madrid Transport Consortium but also "Cercanías" suburban trains that depend on Renfe.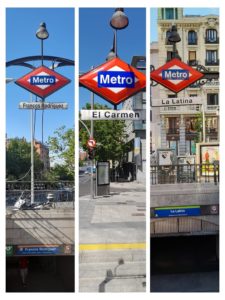 Reduced public transport fares in metro and bus subscriptions:
Whether for the metro, urban and interurban buses, all modes of transport are affected by this reduction in prices for 4 months.
For what interests us, here are the price reductions for the Youth Subscription (up to 26 years old), the Adult Monthly Subscription, and the 10-trip card (The "Multi" card).
– Youth subscription: 50% reduction: i.e. a recharge of €10 instead of €20 for 30 days and unlimited journeys
– Adult monthly subscription: 50% also, i.e. €27.30 instead of €54.60 for 30 days, unlimited journeys
– 10-trip card ("Multi"): €8.50 instead of €12.20
Please note that the cost of acquiring cards (2.5e for the "Multi, €4 for monthly pass), replacing them in the event of loss (€6), and that of the airport supplement (€3) remain unchanged.
All the details and other prices for the rest of the Consortium tickets and season tickets at https://www.crtm.es/billetes-y-tarifas/tarifas.aspx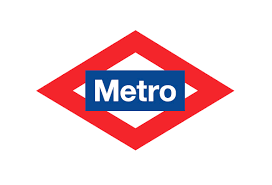 Reduced public transport fares for commuter trains:
In the case of suburban trains (short and medium distance – less than 300 km) and even journeys by AVE (High speed trains, journeys of less than 100 minutes), it is a total free subscription, against a " deposit" of 10€.
For example, a student from Carlos III University in Leganés and residing in Madrid can "purchase" his "Cercanías" subscription for €10 (payment by card, at a station, at a machine or at the ticket office or even on the Internet: https://www.renfe.com/es/es/grupo-renfe/sociedades/renfe-viajeros/abonos-renfe/abonos-cercanias-madrid
Attention: Cercanías subscriptions contemplate repeated trips to the same destination.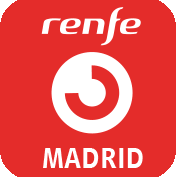 As soon as this student has made a minimum of 16 trips, the "deposit" of 10€ will be returned to him and he can continue to use the Cercanías free of charge until December 31rst!
Please note that single tickets are not subject to any reduction in prices.
And yes! You have read a little above that this "free" is valid for medium-distance trains (the deposit amounts to 20€ for the subscription of 10 trips to the same destination to be made within a maximum period of 45 days ) and to benefit from free travel (reimbursement on your credit card), you will have to plan your trips so that in any case you have made 16 trips before 31/12.
In the case of the AVE it is a different type of ticket, but again, a 50% reduction in fares for subscriptions! The journeys included in this promotion are as follows:
Madrid-Palencia
Madrid-Zamora
Leon-Valladolid
Leon-Palencia
Burgos-Madrid
Burgos-Valladolid
Ourense-Zamora
Palencia-Valladolid
Huesca-Zaragoza
Leon-Segovia
Segovia-Zamora
Palencia-Segovia
Medina del Campo-Zamora
For more information, go to the Renfe website or to a ticket office (not during peak hours, in order to have time to gather all the information necessary to take advantage of the offer that interests you.)
In any case, this 2022-2023 start of the new school year is off to a good start, speaking of low-cost travel!!!
Welcome back and happy travels 😊