This year, we are pleased to start a new game with you,  on our Facebook page: Madrid  Letters.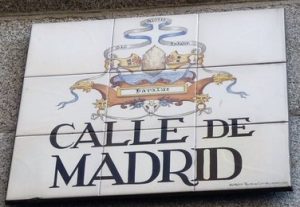 Every Sunday, we will propose a phrase of an author, writer or singer, about Madrid, whose name you will have to guess.
If you can´t give us the correct answer, nothing happens, it will always be the occasion to meditate and think, and to know a little more about Spanish and Madrilenian culture and literature.
We hope you like it!
Madrid Letters, Sunday 15/01
Our new game starts with a quote from one of the most famous writers from Madrid of the Golden Age: Francisco de Quevedo (1580 – 1645).
He studied in what is today the San Isidro Institute, near the Plaza Mayor, and then at the University of Alcalá.
A prolific author, who touched all genres (prose, poetry, theater …), courtier, he was a staunch enemy of Luis de Gongora, one of his contemporaries, and his "Sátiras" show how much he hated him.
His statue can be seen at the exit of the metro station Quevedo, in Chamberí district.
¡See you next next Sunday!
Madrid Letters, Sunday 22/01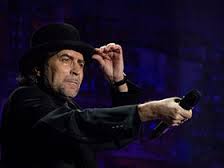 This week, the author to discover is a contemporary: Joaquín Sabina, one of the most famous Spanish songwriters. Born in the province of Jaén in 1949, he had to go into exile in England in 1970 under the dictatorship. He sold more than 10 million albums. Many of his songs, true poems, extremely well written, are autobiographical, and reflect the experiences of the Spaniards of his generation. To discover absolutely if you do not know it yet.
The quote comes from is famous song about Madrid: "Yo me bajo en Atocha", 2000.
Con su boina calada, con sus guantes de seda,
Su sirena varada, sus fiestas de guardar,
Se vuelva usted mañana, su sálvese quien pueda,
Su partidita de mus, su fulanita de tal
Con su todo es ahora, con su nada es eterno,
Con su rap y su chotis, con su okupa y su skin,
Aunque muera el verano y tenga prisa el invierno,
La primavera sabe que la espero en Madrid
Con su otoño Velázquez, con su Torre Picasso,
Su santo y su torero, su Atleti, su Borbón,
Sus gordas de Botero, sus hoteles de paso,
Su taleguito de hash, sus abuelitos al sol
Con su hoguera de nieve, su verbena y su duelo,
Su dieciocho de julio, su catorce de abril
A mitad de camino entre el infierno y el cielo
Yo me bajo en Atocha, yo me quedo en Madrid
Aunque la noche delire como un pájaro en llamas
Aunque no dé la gloria la Puerta de Alcalá
Aunque la maja desnuda cobre quince en la cama
Aunque la maja vestida no se deje besar
Pasarela "Cibeles", cárcel de Yeserí­as,
Puente de los Franceses, tascas de Chamberí­
Ya no sueña aquel niño que soñó que escribí­a,
Corazón de Marí­a, no me dejes así­
Corte de los Milagros, Virgen de la Almudena,
Chabolas de uralita, Palacio de Cristal,
Con su no "pasaran", con su "vivan las cadenas"
Su cementerio civil, su banda municipal
He llorado en Venecia,
Me he perdido en Manhattan,
He crecido en la Habana,
He sido un paria en Parí­s
México me atormenta, Buenos Aires me mata,
Pero siempre hay un tren
Que desemboca en Madrid
Pero siempre hay un niño que envejece en Madrid,
Pero siempre hay un coche que derrapa en Madrid,
Pero siempre hay un fuego
Que se enciende en Madrid,
Pero siempre hay un barco que naufraga en Madrid,
Pero siempre hay un sueño
Que se despierta en Madrid,
Pero siempre hay un vuelo de regreso a Madrid
Madrid Letters, Sunday 29/01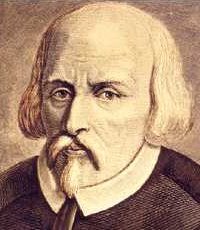 This week, the author is again from the Golden Age: Pedro Calderón de la Barca, Madrilenian (1600-1681), priest, soldier, but especially writer of theater. He is known for his baroque pieces, including many comedies, and also and especially for La vida es Sueño, his masterpiece. His plays were played in the Madrilenian corrales. Its statue is precisely Plaza de Santa, in front of what was formerly "El Corral del Príncipe" and which is today the Spanish Theater. He studied at the Imperial College (now San Isidro High School, of which we have spoken in our Madrid Quiz).
Have a good week 🙂
Madrid Letters, Sunday 5/02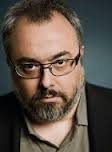 The author of this week is an author of films: Alex de la Iglesia, the famous director, producer and screenwriter of fantastic Spanish cinema. The film that made him famous, since he was crowned Best Director at the Goya Awards, was "The Day of the Beast" (1995), a comic film surrounded in Madrid and perfectly illustrates the quote to discover this week! Another of his great films that I recommend is "The Community" (2000). Here are his filmography.
Madrid Letters, Sunday 12/02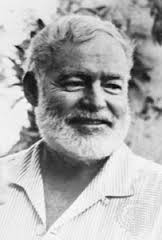 This week, we quoted a great traveler, a citizen of the world, in addition to an immense author, writer and journalist: Ernest Hemingway (1899-1961). Nobel Prize in 1954, he is known by all generations of readers for The Old man and the Sea (1953). A volunteer of the Red Cross during the First World War, the conflict and its aftermath (he was seriously wounded) marked his life. He lived in Paris from the beginning of the twenties. He was a war reporter during the Spanish Civil War in 1937 and witnessed the Battle of the Ebro, the last battle that was to lead to the defeat of the Republicans. We leave you his biography here.
Madrid Letters, Sunday 19/02
This week we present a female autor, because many women have written about Madrid, and we have to pay homage to them 🙂  Elvira Lindo (Cadiz, 1962), studied journalism, and then worked at the National Radio, as a scenarist. Her character, Manolito Gafotas, who after appearing in radio stories and comics, jumped to the big screen in 1999, took her to success. This movie is very funny, and we recommand it to you. The quotation of today was taken from one of her numerous books (children's literature and novels), "Lo que me queda por vivir" (2010).
See you next Sunday:)
Madrid Letters, Sunday 26/02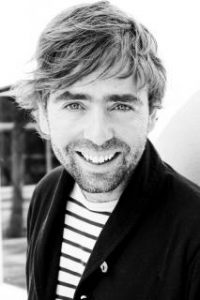 This week we present you a very young author, born in Barcelona, Use Lahoz. Born in 1976, he has already received a lot of literary awards for several novels and poems. His latest work is a realistic novel, "The Good Friends". An author to discover 🙂
Madrid Letters, Sunday 5/03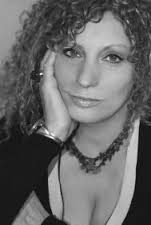 A woman is our author this week: Luisa Ferro, born in Madrid, in 1967. The quotation comes from her novel "El Círculo del Alba" (2016). You will find here, the complete presentation of this excellent book. Enjoy it, and have a wonderfull week:)
Madrid Letters, Sunday 11/03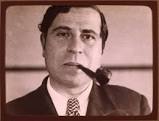 This week, we present you famous author from Madrid, avant-garde in his time: Ramón Gómez de la Serna. Author of the twentieth century (1888 – 1963), he transfigured Spanish literature and was the inventor of a new genre, the Greguería, defined schematically by himself as: humorism + metaphor = greguería.
A monument (a fountain) has been dedicated to him in the Vistillas, in Gabriel Miró Square.
Madrid Letters, Sunday 19/03

A contemporary Madrid author this week: Francisco Umbral (1932-2007). A prolific writer who has remained aloof from literary fashions, he is recognized as one of the most outstanding Spanish authors of the 20th century. We leave you here his biography. Have a nice week 🙂
Madrid Letters, Sunday 26/03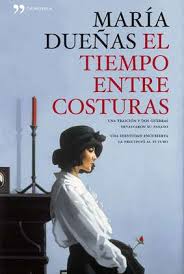 Yes, María Dueñas Vinuesa (born in 1964), Spanish writer, became famous precisely with the novel from which is extracted the quotation this week, "El Tiempo entre Costuras". It is one of the best-selling novels of Spanish literature: it has been translated into 25 languages, and adapted to the small screen. See you next Sunday!
Madrid Letters, Sunday 2/04

A singer is our author of the week: Ismael Serrano, born in 1974 in Madrid. Inspired by Joaquin Sabina, Serrat, Mario Benedetti among others, his songs are engaged, and his musical style goes from ballads, bossa nova, jazz … . He has won several gold records. We leave you his biography here. Thanks for participating!
Madrid Letters, Sunday, 9/04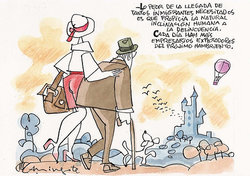 This week, our author is one of the most famous Spanish illustrators: Antonio Mingote (born in Sitges in 1919 and died in Madrid in 2012). He was a humorous cartoonist of the ABC newspaper from 1953 until his death. One can admire his drawings on the faience of the metro station of Retiro. Have a good week 🙂
Madrid Letters, Sunday 16/04

A woman writer this week: Almudena Grandes, born in Madrid in 1960. She is well-known for her publications in the daily newspaper El País, and her work as a radio speaker (Cadena Ser), but especially for being a very prolific writer. Her first novel, "Les Edades de Lulú" (1989), erotic literature, made her famous, and was adapted to the cinema by Bigas Luna.
Madrid Letters, Sunday 23/04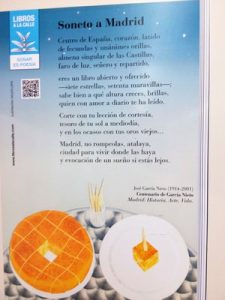 This week, a quotation from the sonnet of José García Nieto (born in Oviedo in 1914 and died in Madrid in 2001), discovered in the metro. José García Nieto was part of the poetic generation after the Civil War, and received the Cervantes Prize. If you are in the metro, and have forgotten your book, read the texts around you 🙂 They will surprise you. See you next week!
Madrid Letters, Sunday 30/04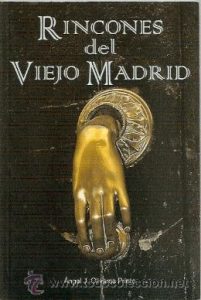 Good evening everyone! This week we invite you to discover Angel Olivares Prieto, born in Madrid in 1920, known for his many articles about Madrid, his customs, his stories inside History. Discover an unknown Madrid in the book from which the quote of the day is extracted. See you soon 🙂
Madrid Letters, Sunday 7/05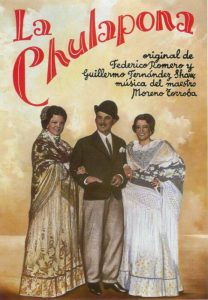 Yes, you guessed it! Bravo! It is an extract from the operetta, light opera,  La Chulapona (Zarzuela) composed in 1934 by Federico Moreno Torroba and written by Federico Romero Sarachaga and Guillermo Fernández-Shaw Iturralde, whose action takes place in the Madrid of the XIXth century . We will leave you more information here. Good week:)
Madrid Letters, Sunday 14/05

This week we quoted Fernando Sánchez Dragó, a contemporary author born in Madrid in 1936. He defined himself as anarcoindividualist. He traveled all over the world, has been a professor in Spain but also abroad, and has written many books and essays. Prolific and committed author, he leaves no one indifferent. Have a good week:)
Madrid Letters, Sunday 22/05
This week, we invite you to discover a singer-songwriter and author born in Cartagena, Juan Sinmiedo, released his first album in 2000. His poetic universe is very peculiar, and knows how to surround himself with talents. We leave here a small video:
Madrid Letters, Sunday 28/05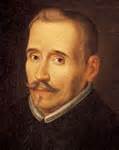 A return to classic authors this week, with a quote from Lope de Vega. Madrilene (1562-1635), he was one of the most important poets and writers  of the Golden Age, and one of the most prolific authors of the history of literature. Cervantes nicknamed him Monster of Nature! See you next week 🙂
Madrid Letters, Sunday 4/06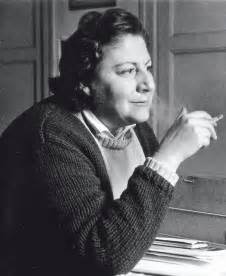 This week, a Madrilenian writer inescapable this year, although died in 1998, Gloria Fuertes. This year is celebrated the centenary of her birth. Poetess, playwright, feminist, author of children's literature, Gloria Fuertes is one of the great of the Spanish literature of the 20th century. We leave you here the site of his biography.
Madrid Letters, Sunday 11/06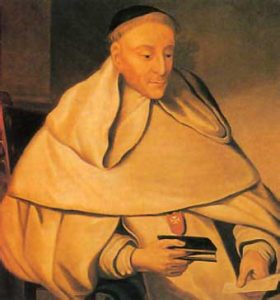 Yes, you guessed it was Tirso de Molina 🙂 His name was Gabriel Téllez, and he was a religious, playwright and poet. Born in Madrid in 1579, he died in 1648. He was a fervent disciple of Lope de Vega, and a prolific author. The creation of the myth of Don Juan was attributed to him. And the quote of the week alluded to the Manzanares River !! See you next week 🙂
Madrid Letters, Sunday 18/06
Javier Reverte is our author of the week. Born in Madrid in 1944, he is a journalist, writer, and above all a great traveler. He has trodden all the continents, including the Arctic, feeding an important literary production. See you next Sunday 🙂
Madrid Letters, Sunday 10/09
First novel by this young author, Javier Alonso García-Pozuelo: graduated in medicine and surgery,  in international cooperation, professor of public health, passionate about history (he has a Blog Cita en la Glorieta) and composer of songs he palys on the stage . Nothing less!!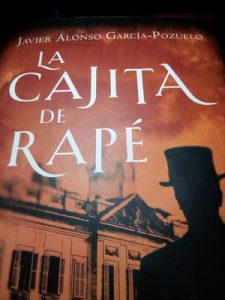 Madrid Letters, Sunday 22/11
Good morning, this Sunday, the quote was taken from "A foreign father" 2016 by Eduardo Berti.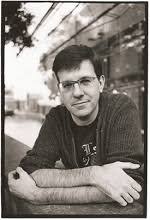 He was born in Buenos Aires (1964). Writer, journalist, has lived in Madrid, and now in Bordeaux. Author of fiction novels, biographies, editor, has received numerous international awards.
Madrid Letters, January 22th 2018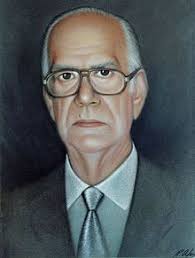 Our game Madrid Letters starts this year with one of the most famous contemporary authors: Camilo José Cela, born in 1916 in La Coruña and died in Marid in 2002. The quote is taken from his book, which he presented himself as a booklet, Madrid, published in 1966 (which should be followed by another booklet, entitled Barcelona, in 1970). This book tells the Madrid of the late 60s, from an ironic point of view, but also with great tenderness. His modern and liberated writing makes him a unpaired writer of the twentieth. He received the most prestigious literary prizes, including the Nobel Prize of Literature in 1989.